A teacher who refused to use a transitioning student's chosen pronouns, saying they went against his Christian beliefs, was jailed after ignoring a court order that barred him from entering his school's grounds.
Enoch Burke, who teaches German, history and politics at Wilson's Hospital School in Westmeath, Ireland, was arrested on Monday morning and sent to Mountjoy prison for contempt of court.
"It is insanity that I will be led from this courtroom to a place of incarceration, but I will not give up my Christian beliefs," Burke, an evangelical Christian, said after a judge ruled he was to be sent to jail.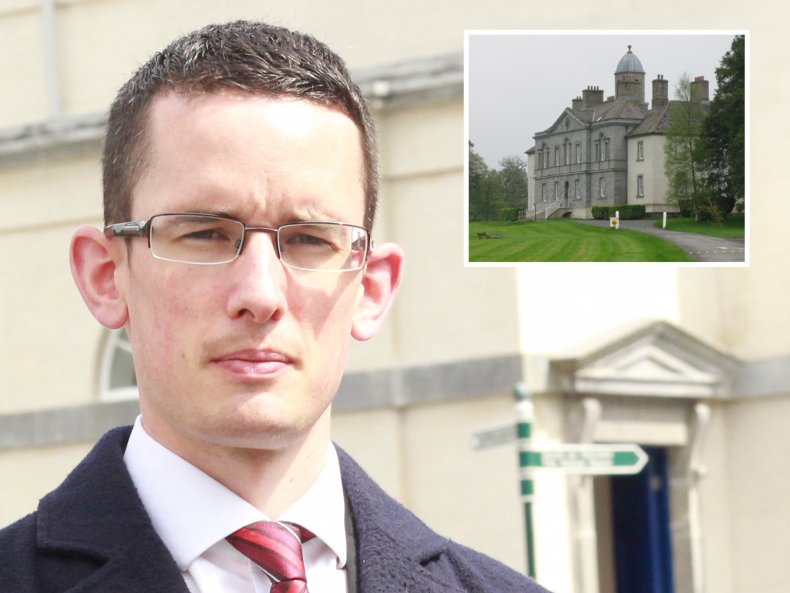 He was found on the school grounds despite being suspended and placed on administrative leave after an outburst against the use of gender-neutral pronouns in June, when he publicly disputed a trans student's choice of using "they/them" as their preferred pronouns.
The school then asked Burke to respect the student's gender identity, but Burke refused to do so, reportedly saying that a belief system was forced upon the school, its staff and its students that went against the teaching of the Church of Ireland. He also said being forced to respect a transitioning student using their preferred pronouns was in breach of his constitutional rights.
The school where Burke teaches is the Church of Ireland's diocesan school for Meath and Kildare.
Following the event, Burke was placed on administrative leave in late August while a disciplinary process was conducted by the school. But Burke continued to attend the school's premises, according to the school. In court on Monday, he said he could not comply with the order and intended to return to school.
Justice Michael Quinn ordered Burke to remain incarcerated until he agrees to comply with the injunction that's keeping him out of the school and preventing him from teaching.
Burke, on the other hand, insists that the school has no grounds to suspend him as only teachers who are responsible for gross misconduct can be suspended. He says that sticking to his views on gender doesn't equal to gross misconduct.
This kind of situation has become common in the US and the UK, in recent years as teachers and schools have become one of the main battlegrounds in the culture wars gripping the two countries.
In the US, a Florida teacher was fired for hanging a Black Lives Matter flag over her classroom door in August last year. In December 2021, a Massachusetts school teacher was fired for opposing critical race theory in several TikTok videos.
In April this year, a Missouri high school teacher lost her job for allegedly using critical race theory in class by assigning a young adult novel titled "Dear Martin" —a book which talks about a Black high school student going to a predominantly white preparatory high school who falls victim to police violence—to her students.
Critical race theory is a decades-old academic theory that examines America's history and institutions through the lens of racism.
An analysis by The Washington Post published in June found that more than 160 teachers in the US had lost their jobs due to the political debates surrounding the culture wars.
Gender and transgender issues are still a divisive topic in American society, even though recent polls suggest that an increasing number of Americans are exposed to issues regarding trans and LGBTQ+ rights.
A Pew Research Center poll published on September 5 found that one in five US adults know someone who goes by a gender-neutral pronoun, while six in 10 say they have at least heard about people preferring to use they/them pronouns even though they don 't know these people personally.
But exposure and experience doesn't translate into more support for respecting trans and non-binary people's identity. Overall, roughly 52 percent of respondents to the Pew Research Center's poll said they were somewhat or very comfortable using gender-neutral pronouns, while 47 percent said they would be somewhat or very uncomfortable doing so.