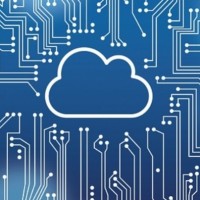 Microsoft seeks to facilitate the adoption of its technologies on cloud infrastructures competing with its own in Europe. (credit: Akitada31/Pixabay)
After threats of legal action from European cloud service providers, Microsoft has just announced an update to its Windows Server licensing program. From now on, they will be marketed taking into account the number of virtual cores per VM.
As the European Union threatened to take Microsoft to court, following complaints filed by European cloud providers against the American firm's licensing programs, the latter is updating the conditions for granting Windows Server licenses. Currently, they are conceded by physical heart, explains Nicole Dezen, responsible for partnerships at Microsoft. With the refresh, customers will be able to install Windows Server licenses based on the number of virtual cores (vCPUs) per virtual machine (VM). The goal is to make it easier for businesses to license when virtualizing or outsourcing, she continues. Small clarification however, Microsoft imposes a minimum number of vCPUs per VM.
1-3 year subscriptions for Windows Server, Remote Desktop Services and SQL Server
Note that these changes only apply to customers with Software Assurance. They will also be able to move their Windows Server workloads to Azure VMs as well as use their license associated with physical cores and vCPUs in an outsourced infrastructure. In addition, this latest licensing scheme incorporates flexible virtualization, the ability for customers to migrate their own on-premises software to any cloud provider infrastructure, dedicated or shared.
As for the Virtual Desktop Application (VDA) add-on licenses for Windows 10 and 11, they are being removed, but only for Microsoft 365 F3, 365 E3 and 365 E5 users who do not have a primary Windows Pro device. . However, one- or three-year subscription options are available for many products, including Windows Server, Remote Desktop Services (RDS), and SQL Server. They are offered by partners of the Cloud Solution Provider program, in order to offer price stability with long-term subscriptions.
Microsoft says these changes will help cloud providers (CSPs) attract customers with existing Windows Server workloads by allowing them to move them from on-premises servers to the cloud. It's certainly a step in the right direction and will alleviate some of the short-term pressure Microsoft has been facing in Europe, said Greg Macatee, senior analyst at IDC. The fact that smaller FSCs are able to be more competitive should have the indirect effect of supporting Microsoft's ecosystem game by helping it retain and potentially add customers to its partner network.
Alibaba, AWS and Google get annoyed
The publisher said the changes, prompted by FSC complaints filed with the EU, are in effect worldwide. Indeed, if there's one thing Microsoft wants to avoid, it's another tussle with the EU's antitrust group. Thus, last May, the president of Microsoft, Brad Smith, declared: "We will facilitate the licensing of Windows Server in virtual environments and in the cloud."
According to Greg Macatee, this change allows the European Union not to feel disadvantaged, while also benefiting customers. Overall, simplifying the pricing structure for Windows Server products is beneficial, especially for customers with more complex hybrid IT environments, he explained. He adds that the potential is particularly great in Europe, where the FSC market is more fragmented than in North America. The future will tell us to what extent customers will directly benefit from this update in prices and payments, but for the moment we see more advantages than disadvantages, concluded the senior analyst.
It should be noted, however, that while Microsoft allows users to migrate from on-premises Windows Server to the cloud, so-called listed vendors are excluded. These are Alibaba, Amazon Web Services and Google. Needless to say, the latter did not take the news very well.