Update
by Alexandre Bardin
What is the best gaming mouse, which will allow you to reach the heights? Here is our comparison of the best models, between comfort and performance.
Players are always looking for the slightest gain in speed to be one step ahead of the rest. And in addition to the performance granted by a processor, a graphics card or a mechanical keyboard, there is nothing more essential than a good gaming mouse to chain the frags with a vengeance. Our comparative selection of the best models at low prices will point you in the right direction.
What is the best value for money gaming mouse?
For a budget entryway, our hearts and wallets swing between three wired mouse offerings: the Razer Basilisk V3the SteelSeries Prime+and the Logitech G502 HERO. All three are available at a low price, and are equipped with arguments to seduce players looking for performance and comfort.
Razer Basilisk V3: immersion in the hand
Offered at an incredibly affordable price, the wired mouse model Basilisk V3 of the unstoppable brand Razer offers a very comfortable palm grip. Adopting for the first time a freewheel, it ensures fast execution speed. As always with gaming mice, this version offers its users to customize all of its 11 buttons.
The new RGB lighting zones offered by this model are particularly sensational, especially when the environments of a game take control of the lights. Immersion guaranteed, and at a low price please!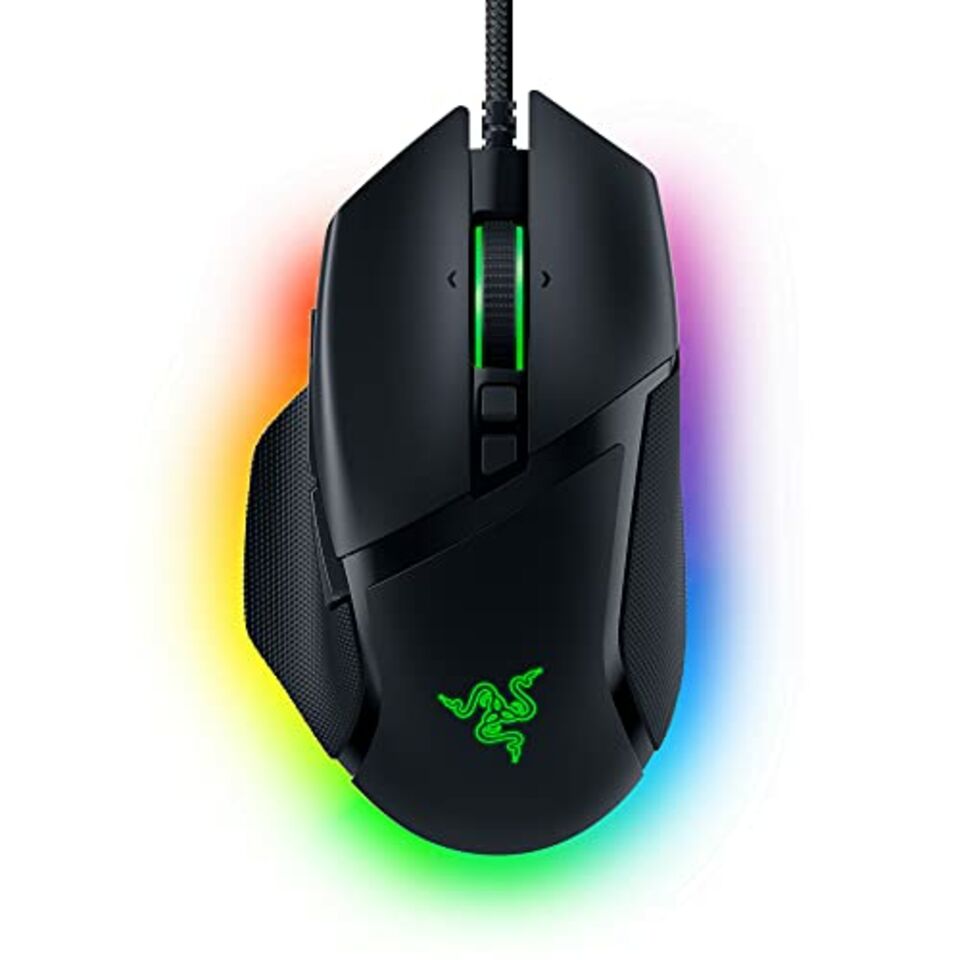 SteelSeries Prime+, fast and light
Cut for competitive FPS gaming, the wired mouse SteelSeries Prime+ makes a strong impression, with its simple and elegant design that will certainly appeal to the greatest number. Built with solid materials, it is lighter than the Razer Basilisk V3 and offers an exemplary "palm grip".
Above all, this model has excellent optical magnetic switches and a TrueMove Pro+ sensor. very fast and responsive on the go. This good model at a low price is ideal for making the transition from a classic office mouse to a mouse suitable for gaming.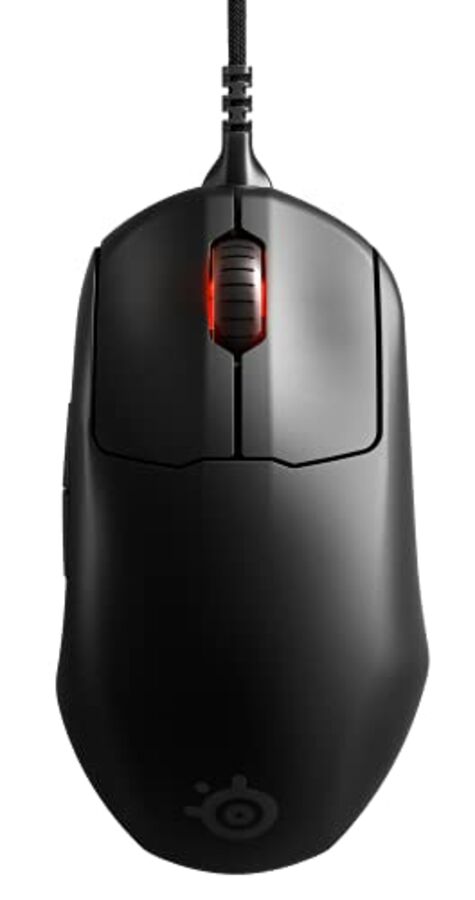 Logitech G502 HERO, high performance at a low price
A key player in the gaming peripherals sector, Logitech offers a wired mouse model that shines as much for its responsiveness as for its price. Driven by its excellent design and foolproof ergonomics, this mouse is a monument of precision. It's quite simple, it generates neither smoothing, nor filtering, nor acceleration. Your movements are perfectly tracked.
The mouse has 11 programmable buttons and extensive customization options: so you can adjust the weight of your mouse as you see fit and adapt the RGB lighting to your liking. In short, a paradise for configuration freaks.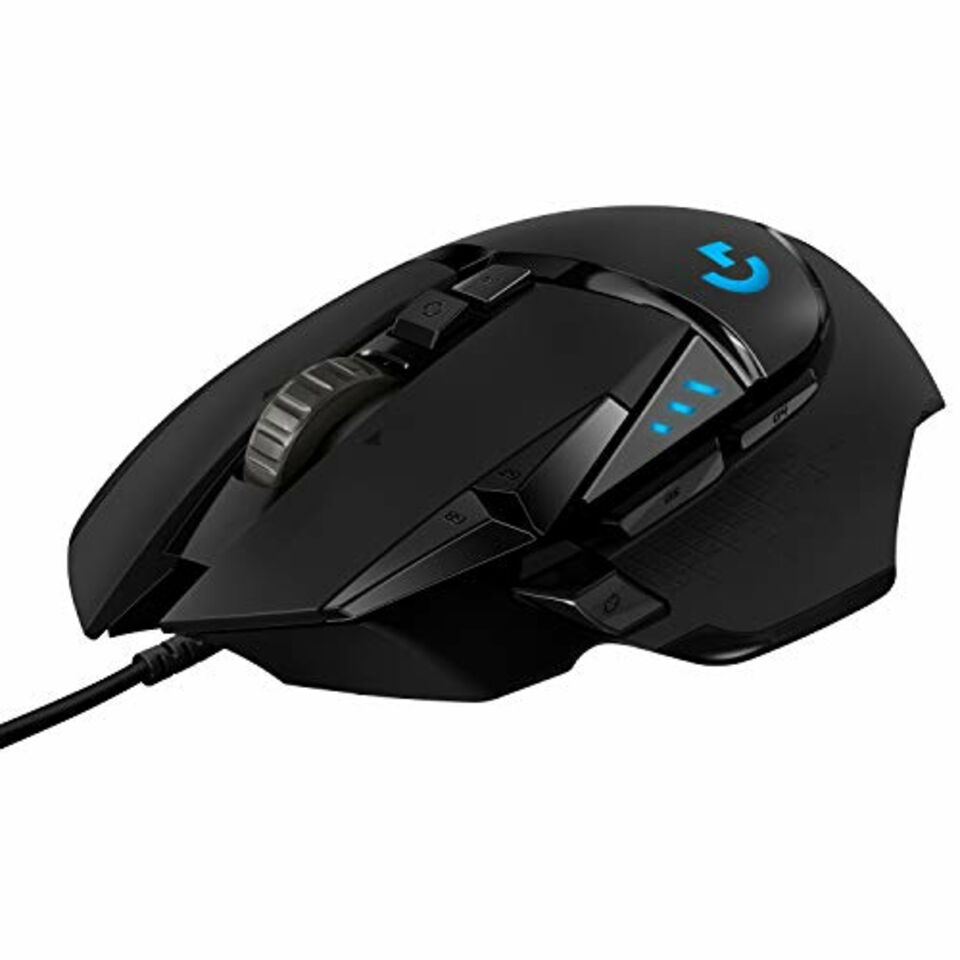 Summary
To help you make your choice, here are the main characteristics of each model:
Login
Razer Basilisk V3: wired
SteelSeries Prime+: wired
Logitech G502 Hero: wired
Weight
Razer Basilisk V3: 82 grams
SteelSeries Prime+: 71 grams
Logitech G502 Hero: five 3.6 gram adjustable weights
Sensor type
Razer Basilisk V3: optical
SteelSeries Prime+: optical
Logitech G502 Hero: optical
Reactivity
Razer Basilisk V3: 1ms
SteelSeries Prime+: 1ms
Logitech G502 Hero: 1ms
Number of DPIs
Razer Basilisk V3: 16,000
SteelSeries Prime+: 18,000
Logitech G502 Hero: 16,000
Buttons
Razer Basilisk V3: 11, all programmable
SteelSeries Prime+: 6, all programmable
Logitech G502 Hero: 11, all programmable
For an even wider choice and more advice on choosing the right one, you can also refer to our complete guide to gaming mice.
We earn a commission on products featured on Gentside when you make a purchase from our site. Prices are given for information only and are subject to change.