Almost a third of pre-teen boys are playing over-18s online games and are more likely to be exposed to violent imagery and harmful content, according to new research.
The figures are contained in the annual report of the internet safety charity CyberSafeKids.
According to the data, 95% of children aged 8-12 own their own smart device, while 87% have their own social media or instant messaging account, despite minimum age restrictions of 13 on all of the most popular apps.
Over a third of children reported that they can go online "whenever they want", and 15% reported having "no rules" in place at home for going online.
Over a quarter of children surveyed said they had been bothered by content they had encountered online, and 29% of them kept it to themselves rather than report it to their parents or someone else.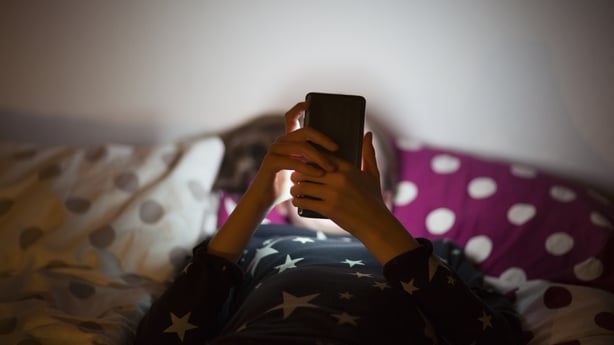 28% of children said they had experienced bullying online, while 64% of children said that they had been contacted by a stranger in an online game.
A quarter of children on social media reported that they have friends and followers that they do not know offline, and a fifth of children said that they have seen something online that they would not want their parents to know about.
CyberSafeKids is urging greater vigilance over what children are seeing, doing and saying online.
"This year's data shows that our young children are being exposed to vast amounts of inappropriate content that can be violent, disturbing, and sometimes of a sexual nature," said CyberSafeKids Chief Executive Alex Cooney.
"Makers of video games and owners of the big social media platforms need to be doing much more with the vast profits they're making, to monitor harmful content on their services, especially when it relates to a child," she added.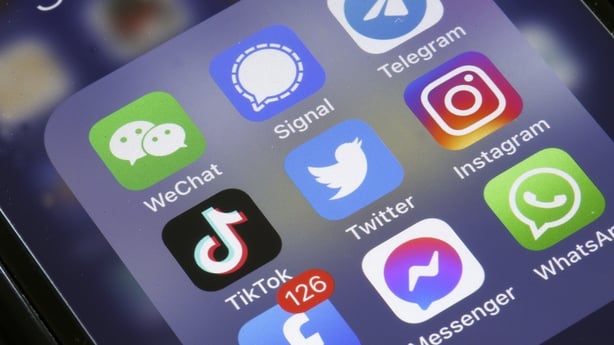 "We urge the Government to put in place legislation that will meaningfully hold the online service providers to account when things go wrong for a child online and we are calling on it to invest more resources to support parents and educators," Ms Cooney said.
The charity is highlighting one recent case that it was notified of involving sexually explicit and aggressive language on a Snapchat group, set-up by a group of sixth class children from different schools starting at the same secondary school.
The mother of one of the children described the language used as offensive, stomach-turning and horrendous.
"I wasn't vigilant enough and have taken steps to address that, but the duty of care cannot lie with the children and parents alone," the mother said.
CyberSafeKids surveyed almost 4,500 children aged 8-12 between September 2021 and June 2022.
The study shows that YouTube is the most popular app followed by TikTok, Snapchat and WhatsApp.
Bullying a major problem online – Cooney
Alex Cooney said that online bullying can be harder to pick up on, and while 28% of children surveyed said they had experienced online bullying, a third of them "kept it to themselves."
The concern is that it is too often hidden, she said, and doesn't emerge as a problem until it is quite advanced.
Speaking on RTÉ's Morning Ireland, Ms Cooney added there is no question that children have huge access to the online world and are exposed to inappropriate content.
"Over the years, we've also had calls from the public, from principals, from teachers, from parents, grandparents, social workers, you know, all concerned about the well-being of a child, either they're caught up in a bullying situation, sometimes it's grooming. Sometimes it's inappropriate content that they've been exposed to – for example, pornography."
Ms Cooney urged parents to put ground rules in place around online use. Safeguards on sites are often an afterthought and not a part of the central design, she added.
"We know children are able to access a wealth of information online. And you know, obviously there's lots of great stuff that they can access. But at the end of the day, these sites were designed for adults. The internet was designed for adults , not for children. And safeguards are often a retrofit, you know, they're an afterthought. They're not a central part of the design of those services."
Ms Cooney said the fine imposed on Meta by the Data Protection Commissioner for breaches of data will act as a deterrent and force companies to better protect children online.